Urine Drug Testing Services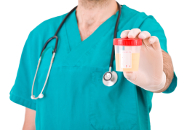 Laboratory based urine testing provides the best accuracy.
Laboratory based urine testing is the most common and comprehensive type of drug test performed. Testing a donor's urine for drugs is accurate, reliable and the most cost effective.
Laboratory based urine testing is available in a wide range of test panel combinations and is excellent for detecting recent use. Results are usually available in 1 to 2 days and can be used in legal proceedings.
Learn more »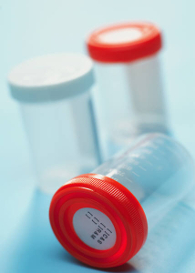 Instant urine testing provides a budget friendly and fast alternative to laboratory testing.
Unlike laboratory testing, instant testing provides a result in minutes rather than days and are available for purchase at our office or through the mail. Purchasing it in advance allows you to have it available when you suspect someone living in your home is impaired. Instant testing is limited in the number of drugs it can test for and has a wider range of error than laboratory based testing. Despite their drawbacks, instant tests are popular with concerned parents. If a non-negative test result shows up, confirming the result at a laboratory is available.
Learn more »
---
Urine Drug Testing Overview
Laboratory vs Instant testing, which is right for you?
Choosing between laboratory and instant testing is usually not a difficult decision to make, but sometimes it's difficult to determine what option is best for you. The chart below can help you determine what test is best for you situation.
Urine Test Comparison Chart

| | Laboratory Test | Instant Test |
| --- | --- | --- |
| Test can be reviewed by an MRO to rule out legitimate prescription drug use | | |
| Is low cost1 | | |
| Test has a wide range of drugs available to test for | | |
| Custom test panels are available | | |
| Test can be done at home | | |

1. Laboratory based testing is generally a lower cost when instant testing requires non-negative confirmation.

Testing Panels

Not sure which testing panel to select for your laboratory based urine drug test or do you want to know what is included in a specific panel, you can view a list of the most common urine drug testing panels in our online reference library.

Learn more »

Questions?

Still unsure if you should order a laboratory based urine drug test or an instant urine drug test? Do you have questions about which urine test is right for your situation? Give us a call at (636) 916-0050 and we can help you find the urine test that will work best for you and your situation.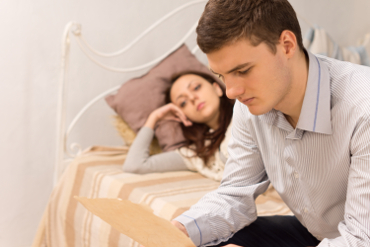 Do you have questions about your results?
If you have already taken a urine drug test and you have questions about your test results, please do not hesitate to give us a call to discuss them. We are here to help.
Give us a call at (636) 916-0050.