News
Blog
Providing nationwide accurate and confidential testing since 1989. Asure Test offers excellent service with years of experience in the drug and alcohol testing industry. Established in 1989, Asure Test adheres to a high quality standard in testing. We follow strict chain-of-custody procedures to insure the identity and integrity of each specimen collected.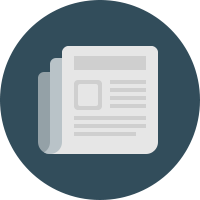 In The News
Transit Industry Random Drug Testing Rate to Increase January 1, 2019
On October 17, 2018, the Federal Transit Administration issued a "Dear Colleague" letter announcing that effective January 1, 2019, the minimum rate of random drug testing will increase from 25 percent to 50 percent of covered employees for employers subject to FTA's drug and alcohol regulation. This change is due to an increase in the industry's "positive rate" as reflected in random drug test data for calendar year 2017. The alcohol testing rate is unchanged for 2019 and will remain at 10 percent.
The FTA will formally announce this increase in a forthcoming Federal Register notice, but has issued the "Dear Colleague" letter in advance to inform transit providers and partner associations of the 2019 drug testing increase and to facilitate early planning.
Additional information is available on the FTA web site: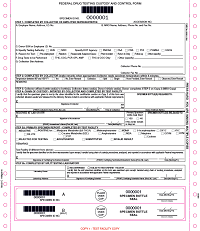 In The News
2014 Federal DOT Chain of Custody Forms Expire June 30th, 2018
Your federal chain of custody forms are set to expire at the end of June, 2018.
Please be sure to contact us, if you haven't already, to request new chain of custody forms.
For more information, please read more in our current newsletter.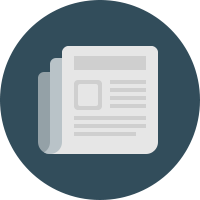 In The News
U.S. Drug Enforcement Administration emergency schedules all illicit fentanyls in an effort to reduce overdose deaths
WASHINGTON – The U.S. Drug Enforcement Administration this week placed all illicit fentanyl analogues not already regulated by the Controlled Substances Act into Schedule I—the category for substances with no currently accepted medical use—for two years, with the possibility of a one-year extension. This action is expected to reduce these substances' flow into the country and slow the alarming increase in overdose deaths linked to synthetic opioids.
"DEA is committed to using all of its tools to aggressively fight and address the opioid crisis and growing fentanyl problem plaguing the United States," said DEA Acting Administrator Robert W. Patterson. "By proactively scheduling the whole class of illicit fentanyl substances simultaneously, federal agents and prosecutors can take swift and necessary action against those bringing this poison into our communities."
A fentanyl analogue is a substance intended for human consumption that is substantially similar in its chemical makeup and effects to fentanyls already listed in Schedule I. Fentanyl is often mixed with heroin and other substances (such as cocaine and methamphetamine) or used in counterfeit pharmaceutical prescription drugs. As a consequence, users who buy these substances on the illicit market are often unaware of the specific substance they are actually consuming and the associated risk.
Anyone who possesses, imports, distributes, or manufactures any illicit fentanyl analogue will be subject to criminal prosecution in the same manner as for fentanyl and other controlled substances. This will make it easier for federal prosecutors and agents to prosecute traffickers of all forms of fentanyl-related substances.
The Federal Register notice is available here: https://www.federalregister.gov/documents/2018/02/06/2018-02319/schedules-of-controlled-substances-temporary-placement-of-fentanyl-related-substances-in-schedule-i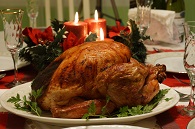 Announcement
Thanksgiving Holiday Hours
We will be closed Thursday, November 23rd and Friday, November 24th to celebrate the Thanksgiving holiday. We would like to wish you a safe and happy Thanksgiving!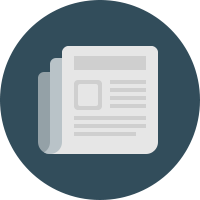 In The News
Justice Department announces first ever indictments against designated Chinese manufacturers of deadly fentanyl and other opiate substances
WASHINGTON – The Justice Department announced today that federal grand juries in the Southern District of Mississippi and the District of North Dakota returned indictments, unsealed yesterday, against two Chinese nationals and their North American based traffickers and distributors for separate conspiracies to distribute large quantities of fentanyl and fentanyl analogues and other opiate substances in the United States. The Chinese nationals are the first manufacturers and distributors of fentanyl and other opiate substances to be designated as Consolidated Priority Organization Targets (CPOTs). CPOT designations are those who have "command and control" elements of the most prolific international drug trafficking and money laundering organizations.
On Sept. 7, Xiaobing Yan, 40, of China, was indicted in the Southern District of Mississippi on two counts of conspiracy to manufacture and distribute multiple controlled substances, including fentanyl and fentanyl analogues, and seven counts of manufacturing and distributing the drugs in specific instances. Yan, a distributor of a multitude of illegal drugs, used different names and company identities over a period of at least six years and operated websites selling acetyl fentanyl and other deadly fentanyl analogues directly to U.S. customers in multiple cities across the country. Yan also operated at least two chemical plants in China that were capable of producing ton quantities of fentanyl and fentanyl analogues. Yan monitored legislation and law enforcement activities in the United States and China, modifying the chemical structure of the fentanyl analogues he produced to evade prosecution in the United States. Over the course of the investigation, federal agents identified more than 100 distributors of synthetic opioids involved with Yan's manufacturing and distribution networks. Federal investigations of the distributors are ongoing in 10 judicial districts, and investigators have traced illegal proceeds of the distribution network. In addition, law enforcement agents intercepted packages mailed from Yan's Internet pharmaceutical companies, seizing multiple kilograms of suspected acetyl fentanyl, potentially enough for thousands of lethal doses.
On Sept. 20, Jian Zhang, 38, of China, five Canadian citizens, two residents of Florida, and a resident of New Jersey were indicted in the District of North Dakota for conspiracy to distribute fentanyl and fentanyl analogues in the United States, conspiracy to import the drugs from Canada and China, a money laundering conspiracy, an international money laundering conspiracy, and operation of a continuing criminal enterprise. Zhang ran an organization that manufactured fentanyl in at least four known labs in China and advertised and sold fentanyl to U.S. customers over the Internet. Zhang's organization would send orders of fentanyl or other illicit drugs, or pill presses, stamps, or dies used to shape fentanyl into pills, to customers in the United States through the mail or international parcel delivery services. Federal law enforcement agents determined that Zhang sent many thousands of these packages since January of 2013.
On Oct. 11, Elizabeth Ton, 26, and Anthony Gomes, 33, both of Davie, Florida were arrested. On Oct. 12, Darius Ghahary, 48, of Ramsey, New Jersey was arrested. Ton, Gomes, and Ghahary are charged with drug trafficking conspiracy in the Zhang indictment.
The investigations of Yan and Zhang revealed a new and disturbing facet of the opioid crisis in America: fentanyl and fentanyl analogues are coming into the United States in numerous ways, including highly pure shipments of fentanyl from factories in China directly to U.S. customers who purchase it on the Internet. Unwary or inexperienced users often have no idea that they are ingesting fentanyl until it is too late. The Centers for Disease Control estimates that over 20,000 Americans were killed by fentanyl and fentanyl analogues in 2016, and the number is rising at an exponential rate.
Zhang was charged with conduct resulting in the deaths of four individuals in North Carolina, New Jersey, North Dakota, and Oregon in 2014 and 2015 and the serious bodily injuries related to five additional individuals.
These recent law enforcement efforts to keep fentanyl and fentanyl analogues from entering the United States were announced by Deputy Attorney General Rod J. Rosenstein; Acting Administrator Robert W. Patterson of the Drug Enforcement Administration (DEA), Acting Deputy Director Peter T. Edge of U.S. Immigration and Customs Enforcement (ICE) and Assistant Commissioner Joanne Crampton of the Royal Canadian Mounted Police (RCMP).
"Zhang and Yan are the first Chinese nationals designated as Consolidated Priority Organization Targets (CPOTs)," said Deputy Attorney General Rosenstein. "CPOTs are among the most significant drug trafficking threats in the world. The defendants allegedly shipped massive quantities of deadly fentanyl and other synthetic opioids to communities throughout the United States, mostly purchased on the Internet and sent through the mail. The chemicals allegedly killed and injured people in several states, and surely caused misery to many thousands of people. Under the leadership of President Trump and Attorney General Sessions, we are taking back our communities by pursuing suppliers of deadly drugs wherever they are located."
"Xiaobing Yan, Jian Zhang and their respective associates represent one of the most significant drug threats facing the country – overseas organized crime groups capable of producing nearly any synthetic drug imaginable, including fentanyl, and who attempt to hide their tracks with web-based sales, international shipments and cryptocurrency transactions," said DEA Acting Administrator Patterson. "At a time when overdose deaths are at catastrophic levels, one of DEA's top priorities is the pursuit of criminal organizations distributing their poison to American neighborhoods. These indictments are a first step; our investigators remain relentless in their pursuit to dismantle these organizations and bring those responsible to justice. DEA, along with our global network of law enforcement partners, will go after these types of criminals wherever they operate."
"This case began when local police officers responded to what has become an all-too familiar tragedy in the United States: the heroin and fentanyl overdose of two young adults, one who survived and another who did not," said ICE Acting Deputy Director Edge. "Fentanyl is 50 times more potent than heroin and 100 times more potent than morphine. Drug trafficking organizations that deal in such a deadly game will have to face the combined resources of federal law enforcement agencies and our international partners. ICE Homeland Security Investigations is committed to helping combat this new and growing epidemic."
"We live in an increasingly global and interconnected world – crime has no borders," said Assistant Commissioner Crampton. "Law enforcement must respond accordingly by working beyond our borders together to detect and disrupt criminal activity. By fostering a solid integrated and coordinated law enforcement approach, we will continue to disrupt international drug trafficking networks."
The cases against Yan and Zhang are being investigated by the DEA, ICE Homeland Security Investigations, the Internal Revenue Service Criminal Investigation, the U.S. Postal Inspection Service and the RCMP. Valuable investigative assistance has also been provided by U.S. Customs and Border Protection and the Ministry of Public Security of China. The case against Yan is being prosecuted by Assistant U.S. Attorney John Meynardie in the Southern District of Mississippi. The case against Zhang is being prosecuted by U.S. Attorney Chris Myers and Assistant U.S. Attorney Scott Kerin in the District of North Dakota, along with Trial Attorney Adrienne Rose of the Criminal Division's Narcotic and Dangerous Drug Section. Substantial prosecutorial assistance has been provided by the U.S. Attorney's Office in the District of Oregon and the Quebec office of the Public Prosecution Service of Canada.
Both of the indictments announced today are the result of coordinated, multi-agency, multi-national investigations conducted by agents and investigators of the Organized Crime Drug Enforcement Task Forces (OCDETF), and were further supported with national and international coordination led by the multi-agency Special Operations Division (SOD). The OCDETF Program is a partnership between federal, state, local, and international law enforcement agencies. The OCDETF mission is to target the most serious transnational organized crime threats facing the United States, including drug trafficking, weapons trafficking, and money laundering. Prior to the announcement of these indictments, Jian Zhang and Xiaobing Yan were designated as OCDETF Consolidated Priority Organization Targets (CPOTs), and are considered by the United States as some of the most significant drug trafficking threats in the world.
If convicted, Yan faces a maximum statutory penalty of 20 years in prison, a $1 million fine, and three years of supervised release. Zhang faces up to life in prison and $12.5 million in fines. Any sentences will be determined at the discretion of the district courts after considering any applicable statutory factors and the Federal Sentencing Guidelines. The charges are only allegations; the defendants are presumed innocent until and unless proven guilty beyond a reasonable doubt.
Twenty-one individuals in total have been indicted on federal drug charges in both North Dakota and Oregon as part of the investigation.

Announcement
Labor Day Holiday Hours
We will be closed Monday, September 4th, 2017 for the Labor Day holiday. We will re-open Tuesday, September 5th, 2017.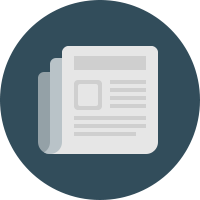 In The News
HHS Publishes Revised Federal Drug Testing Custody and Control Form (CCF)
The Department of Health and Human Services recently announced that their revised Federal Drug Testing Custody and Control Form (CCF) was approved by the Office of Management and Budget (OMB). In the 'terms of clearance', OMB is authorizing the use of the 'old' CCF.
To learn more about what this means for DOT drug testing visit the ODAPC web page at http://www.transportation.gov/odapc/Notice_CCF_August_2017.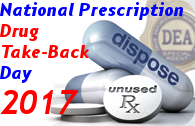 In The News
DEA Continues Its Drug Abuse Prevention Efforts with Prescription Drug Take Back Day This Saturday
Addictive prescription drugs that are thrown away or left untended on shelves and in drawers at home are often stolen and either abused or sold by family members and visitors. That's why the DEA and thousands of its state, local, and tribal law enforcement and community partners are holding another Prescription Drug Take Back Day this Saturday, April 29, from 10 to 2 local time, at over 5,000 sites around the country. The service is free of charge, no questions asked.
America is experiencing an epidemic of addiction, overdose, and death due to abuse of prescription drugs, particularly opioid painkillers. 6.4 million Americans age 12 and over—2.4 percent of the population—abuse prescription drugs, according to the 2015 National Survey on Drug Use and Health released last fall, more than abuse cocaine, heroin, hallucinogens, and methamphetamine combined. Drug overdoses are now the leading cause of injury-related death in the United States, eclipsing deaths from motor vehicle crashes or firearms. The majority of prescription drug abusers report that they obtain their drugs from friends and family, including from the home medicine cabinet.
Last October, Americans turned in 366 tons (over 730,000 pounds) of prescription drugs at almost 5,200 sites operated by the DEA and more than 4,000 of its state and local law enforcement partners. Overall, in its 12 previous Take Back events, DEA and its partners have taken in over 7.1 million pounds—more than 3,500 tons—of pills.
The public can find a nearby collection site here or by calling 800-882-9539. Only pills and other solids, like patches, can be brought to the collection sites—liquids, needles, or other sharps will not be accepted. This event will go on even if the Federal Government shuts down this weekend.
This article was updated on 04/27/2017: the original phone number to call to locate a nearby collection site was incorrect. The number has been corrected.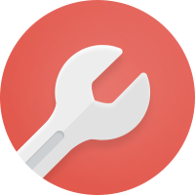 Announcement
Asure Test Launches New Web Site!
Today we are pleased to debut our new, updated and improved web site!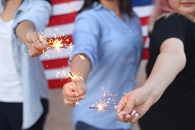 Announcement
Independence Day Hours
Our office will be closed July 4th to celebrate the holiday with our friends and family. We will re-open July 5th. Have a safe and happy 4th!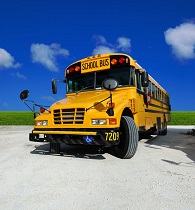 In The News
FMCSA Lowers Testing Rates
On December 18, 2015, the Federal Motor Carrier Safety Administration lowered the random Drug testing rates from 50% annually to 25% annually. The change will occur automatically for our clients with DOT testing accounts. You can view the current rate sheet here for all DOT agencies.
Accounts who have set their testing rates higher than other rates do not need to do anything. The base rate will be adjusted and your over-testing rate will be applied to the new rate.
If you have any questions about the change, or to verify that the change was accurately made on your account, please contact us.