News
Blog
Providing nationwide accurate and confidential testing since 1989. Asure Test offers excellent service with years of experience in the drug and alcohol testing industry. Established in 1989, Asure Test adheres to a high quality standard in testing. We follow strict chain-of-custody procedures to insure the identity and integrity of each specimen collected.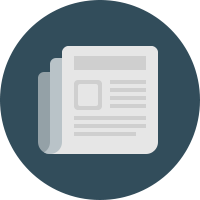 In The News
DEA proposes to control three precursor chemicals used to illicitly manufacture deadly fentanyl
WASHINGTON – In an effort to reduce the availability of deadly illegal fentanyl in America, the U.S. Drug Enforcement Administration has proposed to control three substances used by operators of clandestine laboratories to illicitly manufacture the deadly Schedule II controlled substance.
Two Notices of Proposed Rulemaking were published in the Federal Register recently. On Friday, Sept. 13, 2019, DEA proposed that benzylfentanyl and 4-anilinopiperidine be controlled as list I chemicals under the Controlled Substances Act. Today, DEA proposes to designate norfentanyl as an immediate precursor (i.e., a substance from which another is formed) for fentanyl and to make it a Schedule II controlled substance under the CSA.
Both Notices are based on findings that these substances are important precursors used in the illegal production of fentanyl.
In recent years, the distribution of illegally produced fentanyl has been linked to an unprecedented outbreak of overdose deaths in the United States. Provisional data available from the Centers for Disease Control and Prevention for 2018 suggest that overdose deaths from synthetic opioids like fentanyl and its related compounds will continue to increase by as much as eight percent from their record-setting 2017 levels when the country lost 28,400 persons from fentanyl and its related compounds.
These substances are much more potent than heroin, and in many parts of the United States, much cheaper on the street. Fentanyl is approximately 100 times more potent than morphine and 50 times more potent than heroin. Two milligrams of fentanyl (equivalent to a few grains of table salt) can cause breathing to stop in more than 95 percent of the American public.
DEA is working expeditiously to combat fentanyl trafficking in a variety of ways. Besides placing temporary (emergency) controls on many fentanyl-related substances and their chemical intermediates, beginning in January 2018, DEA created six new heroin-fentanyl enforcement teams to combat trafficking in heroin, fentanyl and fentanyl analogues in those regions of our country that have been hardest hit by the opioid epidemic. DEA is also working with the United States Congress to develop legislation to make permanent Schedule I controls on fentanyl-related substances while also ensuring that research on these substances can continue here in the United States.
These Notices provide industry and others the opportunity to provide information on any legitimate uses of these substances. Stakeholders may submit public comments on the proposals within 30 days after publication. If finalized as proposed, benzylfentanyl and 4-anilinopiperidine will become subject to the chemical regulatory provisions of the CSA and its implementing regulations, and norfentanyl will become subject to all the regulatory controls and administrative, civil and criminal sanctions applicable to a Schedule II controlled substance. Both actions will help to prevent, curtail or limit the manufacture of fentanyl.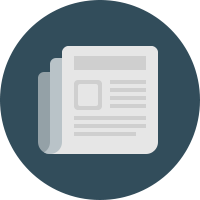 In The News
DEA and partners hold National Prescription Drug Take Back Day on April 27
WASHINGTON – With robust public participation over the course of 16 prior events, the National Prescription Drug Take Back Day Initiative continues to remove ever-higher amounts of opioids and other medicines from the nation's homes, where they are vulnerable to misuse, theft or abuse by family members and visitors, including children and teens. In continuation of this effort, DEA and its national, tribal and community partners will hold the 17th National Prescription Drug Take Back Day across the country on Saturday, April 27. The service is free and anonymous.
Now in its ninth year, DEA has collected a total of nearly 11 million pounds (more than 5,400 tons) of expired, unused and unwanted prescription medications through its Take Back Day events. This weekend, approximately 6,000 collection sites manned by nearly 5,000 partner law enforcement agencies will be open 10 a.m. to 2 p.m. local time. The public can find a nearby collection site at www.DEATakeBack.com or by calling 800-882-9539. (DEA cannot accept liquids, needles or sharps.)
"Addiction causes a tremendous amount of pain and suffering, not just for those addicted to drugs, but also for their families and friends," said Acting Administrator Uttam Dhillon. "Helping people keep their loved ones safe by disposing of unwanted, unused, and expired prescription medications is just one of many ways that DEA is working to break the cycle of addiction and overdose deaths plaguing this country."
Rates of prescription drug abuse in the United States continue to be alarmingly high, as are the number of accidental poisonings and overdoses due to these drugs. The majority of prescription drug abusers say they get their drugs free from friends and family, including from the home medicine cabinet. Take Back Day is a unique opportunity for Americans to protect their homes and medicine cabinets from theft and abuse.
National Take Back Day has received enthusiastic public support since its inception in 2010. Last October, the public turned in 457 tons (914,236 pounds) of prescription drugs at more than 5,800 sites operated by the DEA and nearly 4,800 of its local and tribal partners.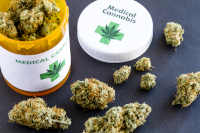 In The News
Is Medical Marijuana Really Safe?
Medical marijuana has been legalized in more than half of US states,1 but is it really safe? In February of 2019, more than 50 pounds of medical marijuana was recalled due to contaminants such as arsenic, E.coli, Salmonella, cadmium and possible other chemical residue contaminants.2
Because the FDA hasn't approved Medical Marijuana, there is very little consistency when it comes to safety.3 Because of this, consumers may be receiving a product that is not safe for human consumption,4 putting those who already have potentially compromised immune systems at risk.5 Experts in the field are worried because there is no clear evidence showing what the effects of long-term marijuana use may have on these patients.6
State's laws regarding medical marijuana are changing and evolving and because there is no apparent consistency nation wide, it's important for those who are considering medical marijuana use to evaluate their situation carefully and seek the advice of medical professionals. The National Institute on Drug Abuse has shown that despite the common misconception, marijuana is addictive, has short and long-term side effects and should generally be considered unsafe.7
1. WebMD
2. The Detroit News
3. FDA
4. FDA
5. Michigan Department of Licensing and Regulatory Affairs
6. NIDA
7. NIDA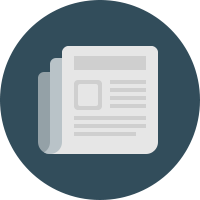 In The News
2019 Federal Random Testing Rates
We have issued our unofficial 2019 Federal Random Testing rates poster. You can download the poster here.
Please note that the rates are unofficial and have not been certified by any governmental agency. At the time of this publication, the FMCSA has not issued 2019 testing rates due to the government furlough. Once the rates are published, a suppliment to the poster will be published and made available on our website.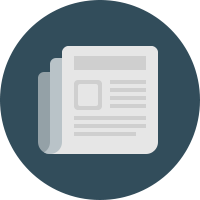 In The News
Transit Industry Random Drug Testing Rate to Increase January 1, 2019
On October 17, 2018, the Federal Transit Administration issued a "Dear Colleague" letter announcing that effective January 1, 2019, the minimum rate of random drug testing will increase from 25 percent to 50 percent of covered employees for employers subject to FTA's drug and alcohol regulation. This change is due to an increase in the industry's "positive rate" as reflected in random drug test data for calendar year 2017. The alcohol testing rate is unchanged for 2019 and will remain at 10 percent.
The FTA will formally announce this increase in a forthcoming Federal Register notice, but has issued the "Dear Colleague" letter in advance to inform transit providers and partner associations of the 2019 drug testing increase and to facilitate early planning.
Additional information is available on the FTA web site: