Information for Donors
Being prepared for your visit can make things quick and easy.
Regardless of where you will be providing your sample, being prepared for your visit to a collection facility can save you time and frustration. Below are some suggestions that might make your visit quick and easy.
Make an appointment

Appointments are suggested but not required. Not only does an appointment put you at the front of the line if there are people waiting, it gives the clinic a chance to prepare any paperwork necessary before you arrive.

Making an appointment can save you a lot of time and gives you a chance to ask any questions about the testing before you show up so you know what to expect.

Arrive 15 minutes early if possible

Arriving early to your appointment helps ensure that you are able to meet your appointment time. If you can't keep your appointment, or if you are going to be late, you should call the clinic and let them know as soon as possible. To be courteous to others, it's best to cancel your appointment 24 hours ahead of your appointment time, but if that's not possible, the sooner, the better.

Bring proper identification

Most testing cannot proceed without proper valid identification issued by a government agency. With the exception of minors who may not have government issued identification, school IDs and work badges are generally not acceptable forms of identification.

Acceptable forms of identification include:

Driver's License
Non-Driver License (state ID)
Passport
Military ID

Remember that identification must be valid and not expired. Expired and photocopies of identification will not be accepted.

Allow enough time for testing

Make sure you schedule enough time for your testing. Most tests are completed within 30 minutes, but some can take longer.

If you are taking a urine drug screen, keep in mind that if you are not able to provide a urine specimen immediately, you may need to wait and try to provide your specimen again. In most cases you won't be allowed to leave the testing facility while you wait. If you are on a time constraint, you may want to reschedule your test for a time that is more convenient.

Don't bring your medications or prescription bottles with you

If you are taking a medication or prescription that you feel may give a false-positive test result, you don't need to bring them to the collection site. If a false-positive occurs, you will be given an opportunity to provide your prescription information to a Medical Review Officer (if applicable) who will be able to discuss any changes to your result.

Be patient

Waiting for test results can be stressful, but understand that we are only able to provide general information and average reporting times for results. Because of fluctuations in volume at laboratories, holidays and weekend hours, there is no way for us to be able to promise or guarantee when a result will be available. The times we do give for turn around times, are typical for that type of test, but can vary.

If you feel that your test result is well over-due, you should give us a call and we can discuss any details we have with you.

Testing performed for employers are reported directly to your employer or prospective employer. You should contact them for the test result if you would like a copy.

Keep your secret pass-code a secret

Some donors will receive a secret pass-code they can use to access their result over the phone. Please keep in mind that anyone with that pass-code and your name will have access to those results. You should keep that pass-code a secret or destroy it if you don't want to use it.

Questions?

If you have questions at any point along the way, please call us to discuss them. You can reach our office Monday through Friday from 9:00 am to 4:30 pm at (636) 916-0050. We are here to help you with any questions or concerns that you may have.

Related Topics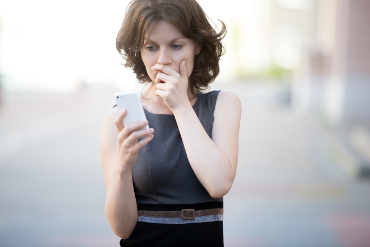 Have some concerns or questions but don't want to call?
Drug and alcohol testing can be an embarrassing topic to discuss sometimes. We understand that. If you don't want to call, you can always submit your concerns or questions anonymously, or by sending an email to info@asuretest.com.