Unregulated and Private Corporation Random Testing Programs
Who has time to manage a business, plan growth and recruit qualified employees? Let us help you keep a safe workplace that is free of drug and alcohol so that you can focus on the important things, like growing your business.
Asure Test, Inc. has specialized in helping companies maintain a drug and alcohol free workplace since 1989. We offer a comprehensive workplace program that includes random drug and alcohol selections, worker's compensation assistance as well as pre-employment, post-accident, random, reasonable suspicion, return-to-duty and follow-up testing for drugs and alcohol. Our clients also enjoy access to our nationwide network of collection sites and much more for one low price!
Every company is unique and your drug and alcohol testing program needs to meet your individual needs. This is why we are proud to offer a wide variety of options to help you customize your workplace program to meet your needs, no matter what they are. Asure Test has the experience and knowledge that comes with setting up and running a drug and alcohol testing program anywhere in the country from small single location coffee shops to large-scale international companies and everyone in-between for more than 20 years. We treat all of our clients as if they are the most important client we have.
Our Consortium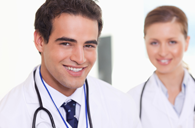 Who We Are
Asure Test specializes in assisting companies large and small that wish to maintain a safe, drug and alcohol free workplace, by helping them implement a drug and alcohol testing program. While dozens of consortia spring up and close down every year, Asure Test continues to provide our clients with dependable, dedicated and professional services year after year.
Membership in our consortium includes a review of your current drug and alcohol testing program, clinic set ups, computer generated random drug and alcohol selections of employees and 24 hour access to our online account management portal.
When you have questions, we have the answers. Our well trained staff is always willing to assist your company in answering questions and insuring that your drug and alcohol testing program is working for you.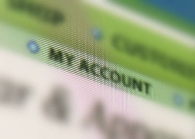 Online Access To Your Account
We offer all of our clients free access to our online web portal, MyAccount. MyAccount offers the convenience of managing your business from your computer or mobile device wherever you are. The MyAccount portal is exclusive to Asure Test. The portal was designed and built in-house with input directly from our clients. With the MyAccount web portal, our clients can access and manage their account information 24 hours a day, 7 days a week! Some of the current features include the ability for our clients to:
Manage employee rosters
View, download and print current and past random selection lists
Access reports that show what testing is still outstanding for the current testing period
View, download and print mandated progress reports for the current and any past testing period
Review basic account information for accuracy
...and much, much more!
The best part about the MyAccount web portal is that the service is absolutely free to our clients!
We are constantly expanding the system and new features are added all the time. If you would like a demo of the MyAccount web portal, contact our sales staff and we would be happy to set up a free online demonstration for you!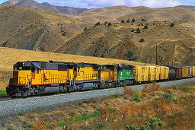 Drug and Alcohol Testing
Drug and alcohol testing can actually save your company money by reducing accidents and many insurance companies offer discounts on premiums if you implement a drug free workplace policy that includes random testing. In addition to saving your company money, testing can also increase productivity by preventing drug and alcohol users from entering your workforce through pre-employment testing. We all know that people can make mistakes and if your company policy and state law permits, return-to-duty and follow-up testing services are also available to help you keep peace of mind knowing that someone who made a mistake, doesn't do so again. In cases where an accident occurs, regardless of the severity, post-accident testing is also available to ensure that the people involved in the accident were not under the influence of drugs or alcohol at the time of the accident. Asure Test allows you to have these tests performed throughout the United States by certified collectors. Our nationwide network of clinics contains over 3,000 different locations that are available for you to use.
All of our drug tests can be reviewed by an Medical Review Officer if your policy or state law requires it.
Breath alcohol testing is also available at nearly 2,000 of the clinics in our network. All of our collectors are certified Breath Alcohol Technicians that have been trained using federally approved breath alcohol devices.
Drug and Alcohol Free Workplace Policy Writing
We offer customized drug and alcohol free workplace policy writing services that will help you establish and implement a policy that works for you. Each policy includes an employee Receipt of Drug and Alcohol Free Workplace Policy, workplace posters and a printed and electronic version of your policy.
Each policy is generated using 29 specific points that you customize. Once you have decided on what your policy will entail, Asure Test will create the policy for you to review, approve and implement. It's that easy!
10 Reasons Why Asure Test Should Provide Your Drug and Alcohol Testing Services
1. Very Competitive Prices
Your drug test cost includes the chain of custody form; specimen kit; overnight shipping to a SAMHSA (NIDA) approved laboratory for analysis with GC/MS confirmation; and a review of each result by a certified Medical Review Officer (MRO).
2. Rapid Turnaround of Test Results.
Most drug test results are reported to your company in 24-48 hours.
3. Convenient Collection Sites.
We have access to over 3,000 collection sites in the United States and Canada. Your company can select a clinic for drug and alcohol collections that you prefer or we can set up a clinic for you in a convenient location. Asure Test confirms that the clinic's staff has received the required training to perform drug screen collections, and will handle all questions and problems from the clinic so you don't have to.
On-site collections are also available for those companies who prefer to have their collections done at their workplace or other outlying job locations.
4. Guaranteed Collection Accuracy.
There is no charge for improperly collected drug screen specimens rejected by the laboratory.
We take a personal interest in our clients by reviewing each drug testing chain-of-custody and test result to monitor it for errors. Occasionally chain-of-custody forms are not filled out correctly which can result in delayed or incorrectly reported test results. With many other consortia, a test is performed and the consortium files the result and chain-of-custody into the client's file, regardless of if it is correct. In court cases involving drug testing, many times the court has ruled in favor of the donor due to an improperly completed chain-of-custody. This "technicality" could be costly to your company and something we strive to prevent; if it does occur though, we do everything we can to correct them without any charge to you.
5. No Hidden Costs.
Your company does not have to pay for the drug tests up-front, nor do we bill you based on the number of employees in your testing pool.
Everything needed to perform a drug or alcohol screen, the kits, chain-of-custody forms and mailing boxes are sent to your clinic or your company free of charge. You are billed only for drug tests you perform, and only those that are free of uncorrectable errors.
6. 24 Hour Online Access To Your Account
Using a computer or mobile device you can manage your account online 24 hours a day wherever you are.
7. We Make Sure Our Laboratories Are Accurate.
We test all of our laboratories by sending blind samples (samples where we know ahead of time what the result is) on a regular basis. We verify that the blind samples tested match the expected result. This service is free of charge to your company.
8. Experience
Asure Test is extremely knowledgeable regarding drug and alcohol testing options for your company. We are constantly updating, verifying and reviewing our procedures and services to make sure they meet the industry standards.
Our staff has attended drug testing seminars all over the United States and with the knowledge we gain from these seminars, we are able to keep up with new testing services and options that your company demands. Part of our service is providing help with your day-to-day questions regarding your drug and alcohol testing program. If your question is especially difficult or unique, we will research it and find the answer for you for no additional charge!
9. We Do It All!
Asure Test is a full service drug and alcohol testing consortium and clinic. We can help you comply with contract required testing no matter how frustrating the requirements may be. We can also consult with your safety team to ensure that your workplace program is ready when a new contract or opportunity comes along.
10. Accurate Random Selections, Guaranteed!
Asure Test utilizes a computer program written in-house that is specifically designed to generate random selections that meet a varying level of requirements. We monitor our random programs very closely to be sure that they are accurate and meet the requirements you demand.