Instant Urine Drug Testing
What is instant urine drug testing and how is it performed?
Instant urine drug testing is typically performed to show recent or current drug use and to provide a result instantly. Depending on the drug and frequency of use, detection times can vary from a few hours to months.
Urine samples can be collected in a clinical setting, a workplace or in a private residence. The urine is collected in a test kit cup and results are read within a few minutes.
Who should choose urine drug testing?
Instant urine drug testing is usually performed when recent drug use is suspected and a laboratory test isn't necessary or cost prohibitive. Because instant tests are not as reliable as laboratory based testing, any positive drug result should be confirmed through laboratory testing. Since detection times vary with urine testing, it is important to know what those approximate detection times are so that testing can coincide with suspected use times.
Instant urine testing requires that the donor provide approximately 45 milliliters of urine (about 1½ ounces), so individuals who are undergoing certain medical treatments or problems may not be able to test if the treatments or problems affect their ability to provide a valid urine specimen.
Instant urine drug testing cannot be used in legal proceedings.
How we can help.
We can provide instant urine test kits to concerned parents, attorneys, governments, corporations and private individuals. Test kits are available for purchase individually or in bulk. Reduced bulk pricing may apply depending on the number of kits ordered. Orders over 25 kits may need to be placed in advance and may not be available for immediate pickup.
Frequently Asked Questions
Do I need an appointment to purchase an instant kit?
No.
Do I need an appointment to have an instant test performed at your clinic?
It depends. Appointments are required for urine testing if the test is to be observed. If the test isn't observed, then no appointment is necessary, walk-ins are welcome.
If I want to have the instant test performed at your clinic, How long will the collection take?
Urine collections where the donor is able to provide an immediate sample take approximately 10 minutes. Donors who are unable to provide a sample can take up to 3 hours.
I take a lot of vitamins, will this affect my result?
No.
Can observed collections be performed with instant tests at your clinic?
Yes.
I'm supposed to take an observed collection, does that mean someone will be watching me while I provide my specimen?
Yes. Specific details about observed collections can be viewed here so you know what to expect. You can also ask the collector or observer at any time what the guidelines are.
Can observed collections be performed on my minor child?
Yes.
If I order the kit and have it shipped to me, how is it packaged?
Smaller orders are shipped in discreet, unmarked boxes with no indication of the contents. Larger orders may be shipped in boxes that display their contents. If you wish to have larger orders shipped in unmarked boxes, please request this when ordering your kits.
What is tested in an instant test?
Our instant test kits will test for:
Amphetamines
Cannabinoids (THC)
Cocaine
Methamphetamine
Opiates
In addition to testing for the above drugs, the instant kit also includes an adulterant panel to help the result reader determine if the donor attempted to tamper with or substitute their specimen. The adulterant panel includes:
Oxidants
pH
Specific Gravity
Are instructions included with the kit?
Yes. You can also download the instructions if you have lost or misplaced them.
Information for Purchasers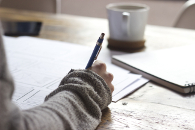 Prior to purchasing
Make sure you understand what an instant test is and isn't.
Before ordering an instant test kit, it is important that you understand what an instant test kit is and what an instant test kit isn't.
An instant test kit can be useful in many situations, but there are many limitations and items that you should be aware of before purchasing and using your testing kit.
Some of the limitations and items to be aware of include:
Since testing kits are physical items, they are subject to damage from water, extreme temperatures and aging.
If you are an employer and intend to use instant test kits for hiring or periodic testing purposes, it is important to understand your state's laws. Some states may specifically prohibit their use, others may require additional testing if a result is non-negative.
Instant test kits cannot provide you with an accurate "positive" result. Results are either negative or are non-negative, sometimes called a presumptive positive. Non-negative results should be confirmed with a laboratory test to ensure that the result was not because of an ingested food or over-the-counter medicine.
If an instant test is performed at home and is non-negative, the donor should immediately proceed to a clinic for a second specimen collection to confirm the result. If the instant test was performed in a clinical setting, the laboratory confirmation testing is available without a second specimen being collected.
Instant test kits have a shelf life and should not be used after their expiration date.
Instant test results can be used in legal proceedings
Due to the nature of instant tests, we are not able to offer warranties, guarantees or accept returns for exchanges or refunds for kits that are sold. All sales of instant kits are final. This does not apply to the kits we use for collections in our clinic.
If you have questions about the limitations of the testing kits, or are unsure if instant kits will work in your situation, please let us know this when ordering your kits.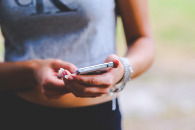 Purchasing your instant test kits
Purchasing instant test kits is quick and can be done over the phone.
To order instant test kits, call us at (636) 916-0050.
If you are an individual and wish to place an order of one to five kits you can do so by visiting our clinic during business hours to purchase them "over-the-counter" or you can call us at (636) 916-0050, if you prefer to have them shipped to you for an additional fee.
If you are a purchaser for a corporation, or an individual that will be ordering more than five kits, you may need to place your order ahead of time by calling us at (636) 916-0050. Depending on the size of the order, it may be shipped or picked up the same day, otherwise an expected pickup or ship date will be provided to you when you call. Generally larger orders will be available for pickup or will ship out within 72 hours.
If you are having kits shipped, a shipping fee will apply. All orders are shipped using FedEx. Due to the way FedEx prices their shipping services, we will only be able to provide you with an estimated shipping fee at the time of your order. Shipping fees may be higher or lower than the estimated shipping fee.
If you are picking up your kits at our clinic, payment is due at the time you pick them up. If you are having kits shipped, payment is due before the kits can ship.
Companies that have corporate accounts with us can have kits shipped to them with your standard invoicing terms. Corporate accounts should contact their account representative to place an instant test kit order or request a quote.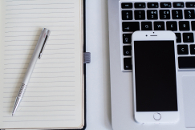 Discussing your results with the doctor
Confirmation tests include a review of the test by a medical review officer.
Confirmation tests include a review of the test my a medical review officer (MRO) who may contact you to discuss your result before releasing it. You should take this opportunity to provide any prescription medication information to the doctor that may explain a positive result.
At the end of the conversation, the doctor should be able to provide you with their final determination and will then release the results for reporting.
If any positive results are explained by valid prescription use, the final result will show "Negative" for that drug instead of positive. If no prescription information is provided, or the prescription provided would not have affected the result, the final result will still show "Positive" for that drug.
You will not need to worry about contacting the doctor directly. If there are any questions about your test, the doctor will contact you first.
If you miss the doctor's call, or are unable to discuss the information with the doctor when they call, they will leave a call back number on any voice-mail or answering machine service. It is important that you call the doctor back as soon as possible. If you fail to return the doctor's call within 72 hours, the doctor may release the result without giving you the opportunity to provide any information.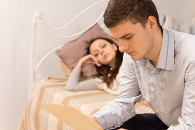 Obtaining confirmation results
Instant tests that were collected in our clinic and sent for laboratory confirmation will typically be available in 3 days.
Specimens sent for confirmation are typically available 3 to 7 days after the specimen is collected. A mailed test result is provided and typically arrive in the mail 8 to 15 days after the specimen is collected. Donors can also request to hold results at our Saint Charles office for pickup. Results are typically available for pickup 8 days after the specimen is collected. If you would like to pick up your result instead of having it mailed, please tell your collector during your collection.
For help interpreting your confirmation results after you receive them, please call (636) 916-0050 and one of our staff would be happy to discuss your result with you.
Have Questions?
Instant testing can be confusing and frustrating. We understand.
Normally urine drug testing is performed in a laboratory and all that the donor needs to do is provide a sample and wait for a result that says "positive" or "negative". Instant tests are different. Reading and understanding the instructions for an instant urine test can be confusing when you are already worried about the reasons behind the test being performed. Simply knowing that you need to take a test, or that you need to have someone test, can be stressful before you even order your kit. After collecting the sample you have the added anxiety of reading the test result and worrying if you are reading it correctly. We understand that you will have questions and concerns like these. We want you to know that we will be here each step of the way to help you, even after the kit is picked up or shipped. If you have any questions about the instructions, help reading your results or would like information on where substance abuse treatment can be obtained, please give us a call, we are here to help.